Half Body Mannequin Displays Blouses, Shirts, and Accessories
Sorry, nothing is currently available here. More may be back in stock soon! For more details or help finding alternatives please contact us via phone or live chat during operating hours.
---
Half Body Mannequin Forms Feature Upper Torso Designs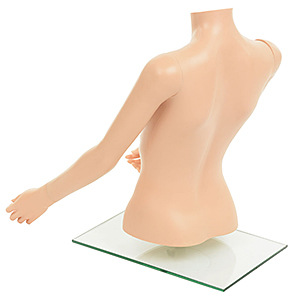 Trying to find a half body mannequin for advertising the latest shirts or blouses in a storefront window? This partial dress form is much easier for clothing shops and boutiques to include in the promotional campaigns because the advertising tool takes up less space than a full body. A half mannequin for display, also called a dress torso, is made out of durable materials for use in a window, showroom or table marketing scheme. The hard fiberglass or polyethylene plastic store fixture is sturdy enough for use in the most heavily trafficked areas within the retail establishment. This half body mannequin can accentuate the fashions and encourage shoppers to try on the garments. Some bodies feature a flesh color exterior to provide a realistic touch that will capture the attention of customers. Other models have little nuances, such as a neck cap, that add to the ensemble and shop décor. A half mannequin is available in both male and female forms for marketing gender specific apparel. Department stores that sell items for men and women can create exciting promotions that incorporate the latest styles for each sex. Lightweight design is easy to pick up and transport from one area to another within the establishment. Torsos are capable of wearing jackets, coats, shirts, bathing suits and clothing accessories. The fiberglass or plastic dress form introduces the latest fashions and invites shoppers into the building. Store fixture tools increase sales without costing much money.
What types of establishments use this dress form?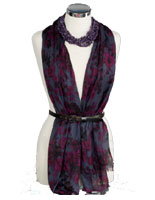 This female or male half body mannequin is common place at retail clothing establishments trying to sell seasonal fashions. The store fixture collection includes figure types that are perfect for upper body clothing. Depending upon the form, employees can position the display on a tabletop, in the aisle, at the entrance or any other flat surface. The half mannequin is a great choice for large department stores as well as small boutiques.
Tailors can use the torso display in a couple different ways. Firstly, alteration shop owners can use the torsos to fit the clothes to a specific size. Simply place the garment on the body and begin sewing. Also, tailors can advertise their latest alterations on the dummy. Customers looking for a new tailor can see completed works. Clients will be able to see exactly what the alteration shop can do.
Similar to seamstresses, fashion designers can see how the shirts, jackets, and other garbs hang on a half body figure. Clothing artists are able to get a sense of what the garment will look like on a model walking down the runway. When the fashion event is over, the clothes forms may be used for storing the one of kind clothes.
Every half model is made out of high quality materials that will last a long time in the busiest of venues. The polyethylene plastic figure features a durable composition to survive wear and tear. The long hydrocarbon chains that comprise the material provide a sturdy place for adorning clothes. Dust and common cleaners will not eat away at the polyethylene plastic, so users can place store fixture in most areas without risk of damage over time. Fiberglass also works well when fabricating a half mannequin model. Whether the material is used as the exterior or inner core, the composite ensures the body will maintain its shape. The countertop torso with a fiberglass core has a layer of padding and fabric for extra protection. The half dummy has a stable stand that is chemically treated to be stronger than traditional glass. A rod connects the base to the half body figure. The overall constructions are certain to last longer than this season's fashions.
How do users assemble this dress torso?
The countertop half dummy is ready to setup on any flat tabletop. In store advertisers just need to dress the figure in the necessary clothing and put it down on the surface. Retail tables, counters, cash wraps and shelves are appropriate marketing spaces for the design.
Select dress torso styles include a hole underneath for inserting a post. The promotional tool can be quickly converted from a tabletop to a freestanding half mannequin with a user provided post. Use the knob to adjust the unit up and down.
No matter the style or size, the male or female half figure has features that are similar to humans. Busts are of similar proportions to people of that wear the specific size. Certain models have flesh tone exteriors to mimic actual skin pigment. In many cases, hands are fully formed for a natural look. Some half body figure options even have bendable arms for action poses. The life like and high quality designs are certain to capture the interest of clothing shoppers.